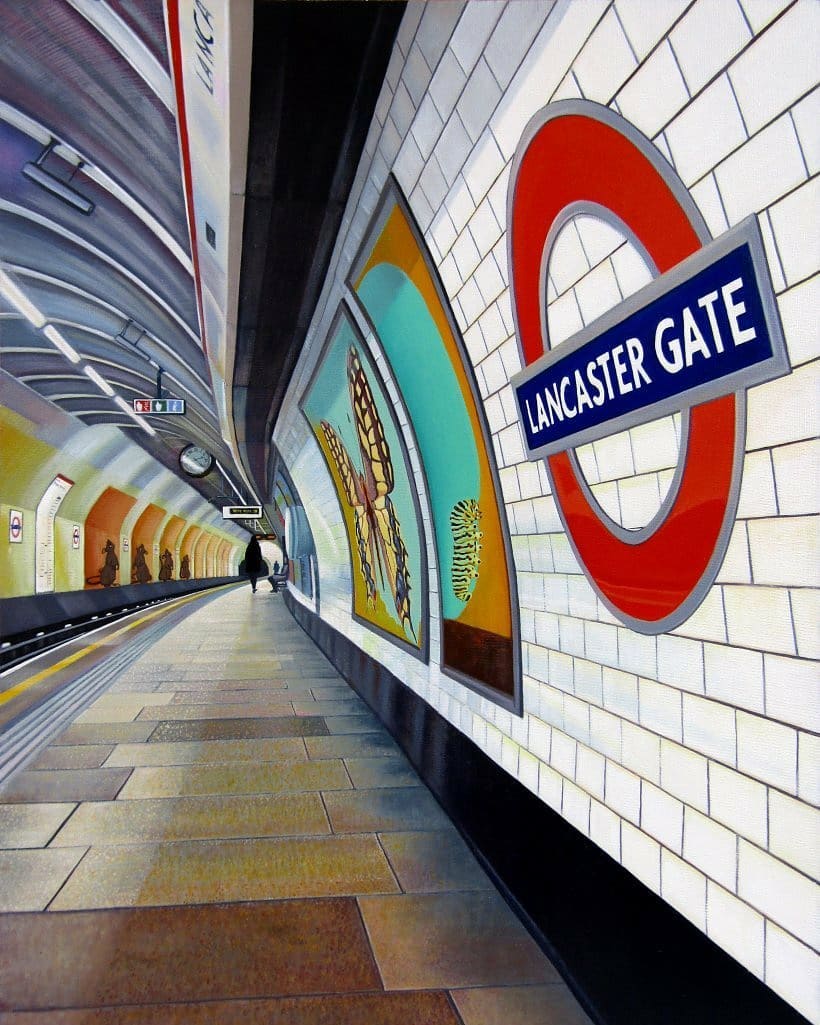 Lancaster Gate Tube station is on the Central Line. Its funny but the first impression of this line to me was that it was always the more exotic one 🤔... and that impression has stayed with me always 😎 This oil is also now on its way to a new home.
#lancastergate
#centrallinetubetrains
#subterranean
@societyofgraphicfineart
@ltmuseum
#lovelondon
2 days ago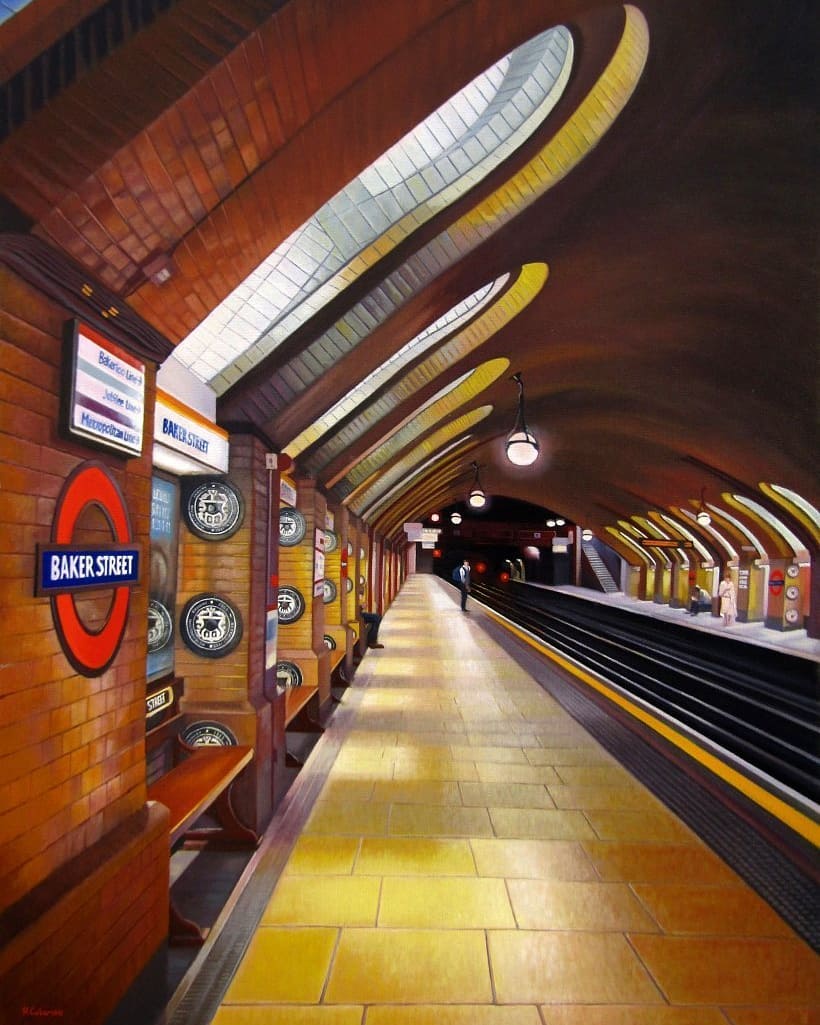 'Baker Street' I will miss this one now on its way to England. Platform 5&6 - are part of the original Metropolitan Railway and has managed to preserved its aged and subterranean moody atmosphere... I just love this subterranean space 😉
#oil
#18x24"
#bakerstreetundergroundstation
#londonunderground
#LondontransportMuseum
@societyofgraphicfineart
@londontransport
@londontransporthistory
@ltmuseum
3 days ago

Rebecca works in a variety of media and has exhibited work at some of the country's most iconic locations — the prestigious Royal Academy of Arts, the Mall Galleries, and in Cork Street — and with distinguished organisations including the Society of Wood Engravers and the Royal Society of British Artists. She also regularly exhibits at other galleries across the UK and beyond, and in 2014 she was elected to the Society of Graphic Fine Art.
Rebecca Coleman
ASGFA
Artist
British
info@rebeccacoleman.co.uk