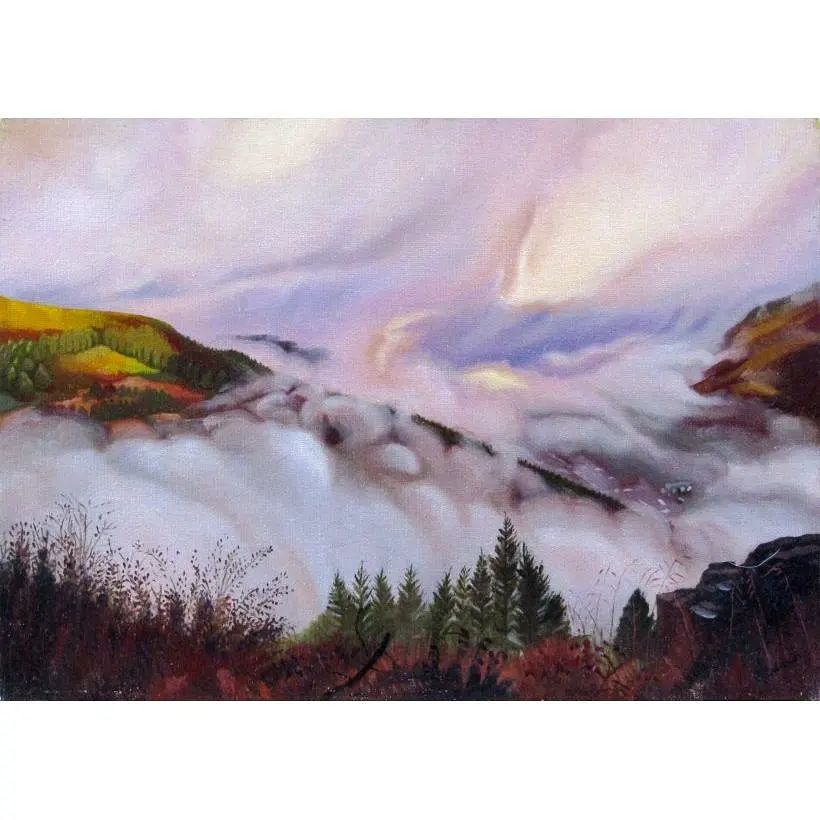 'Treherbert In The Mist' This viewpoint is from Mynydd Tyle-Coch overlooking Cwm Serbren. (Treherbert and Tynewydd just peeking out below) Autumnal mists can be so magical. This 'dragon's breath' can be seen spiralling up, or falling down, or snaking through the valley bottoms like ethereal luminous lakes. This oil is 35x25 cm and has just been framed.
#treherbert
#mynyddtylecoch
#cwmserbren
#oilpainting
#dragonsbreath
#societyofgraphicfineart
12 hours ago

Thank you
@riseart
Sold and off to Luxembourg My wood engraving 'Angles of Incidence : Lancaster Gate' Convex mirrors give a glimpse into an alternate world 🤔
#Riseart
#woodengraving
#lancastergate
#london
#londonunderground
#societyofwoodengravers
#societyofgraphicfineart
@societyofgraphicfineart
@societyofwoodengravers
@woodengraversnetwork
4 days ago

Rebecca works in a variety of media and has exhibited work at some of the country's most iconic locations — the prestigious Royal Academy of Arts, the Mall Galleries, and in Cork Street — and with distinguished organisations including the Society of Wood Engravers and the Royal Society of British Artists. She also regularly exhibits at other galleries across the UK and beyond, and in 2014 she was elected to the Society of Graphic Fine Art.
Rebecca Coleman
ASGFA
Artist
British
info@rebeccacoleman.co.uk