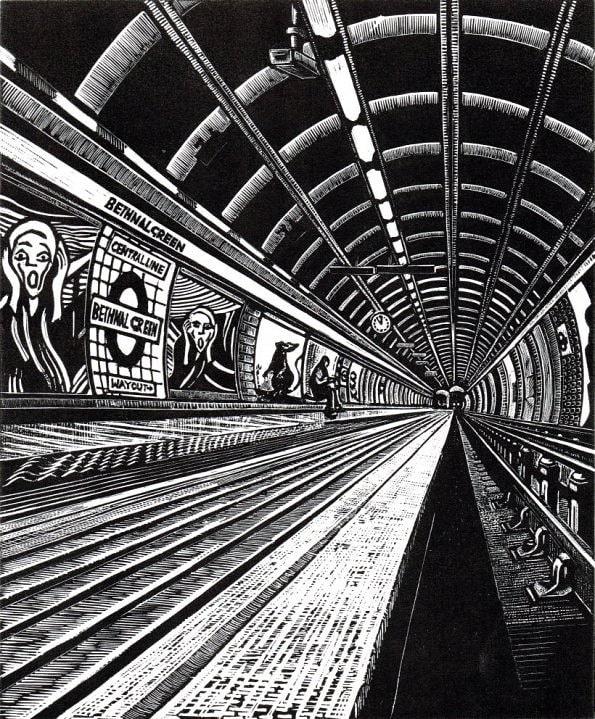 Thank you
@artfinder_com
'View Subterranea 8: Bethnal Green' a wood engraving (14*17 cm) is now on its way to the US. I love trying to populate the poster points in my underground stations with works of art, in this case I thought the haunting expression captured by Munch's 'The Scream' helps to echo some of the sad history this station witnessed during World War II, especially on 3 March 1947.
#woodengraving
#Bethnalgreentubestation
#london
#londonunderground
#societyofwoodengravers
#societyofgraphicfineart
@societyofgraphicfineart
@societyofwoodengravers
2 weeks ago

Rebecca works in a variety of media and has exhibited work at some of the country's most iconic locations — the prestigious Royal Academy of Arts, the Mall Galleries, and in Cork Street — and with distinguished organisations including the Society of Wood Engravers and the Royal Society of British Artists. She also regularly exhibits at other galleries across the UK and beyond, and in 2014 she was elected to the Society of Graphic Fine Art.
Rebecca Coleman
ASGFA
Artist
British
info@rebeccacoleman.co.uk