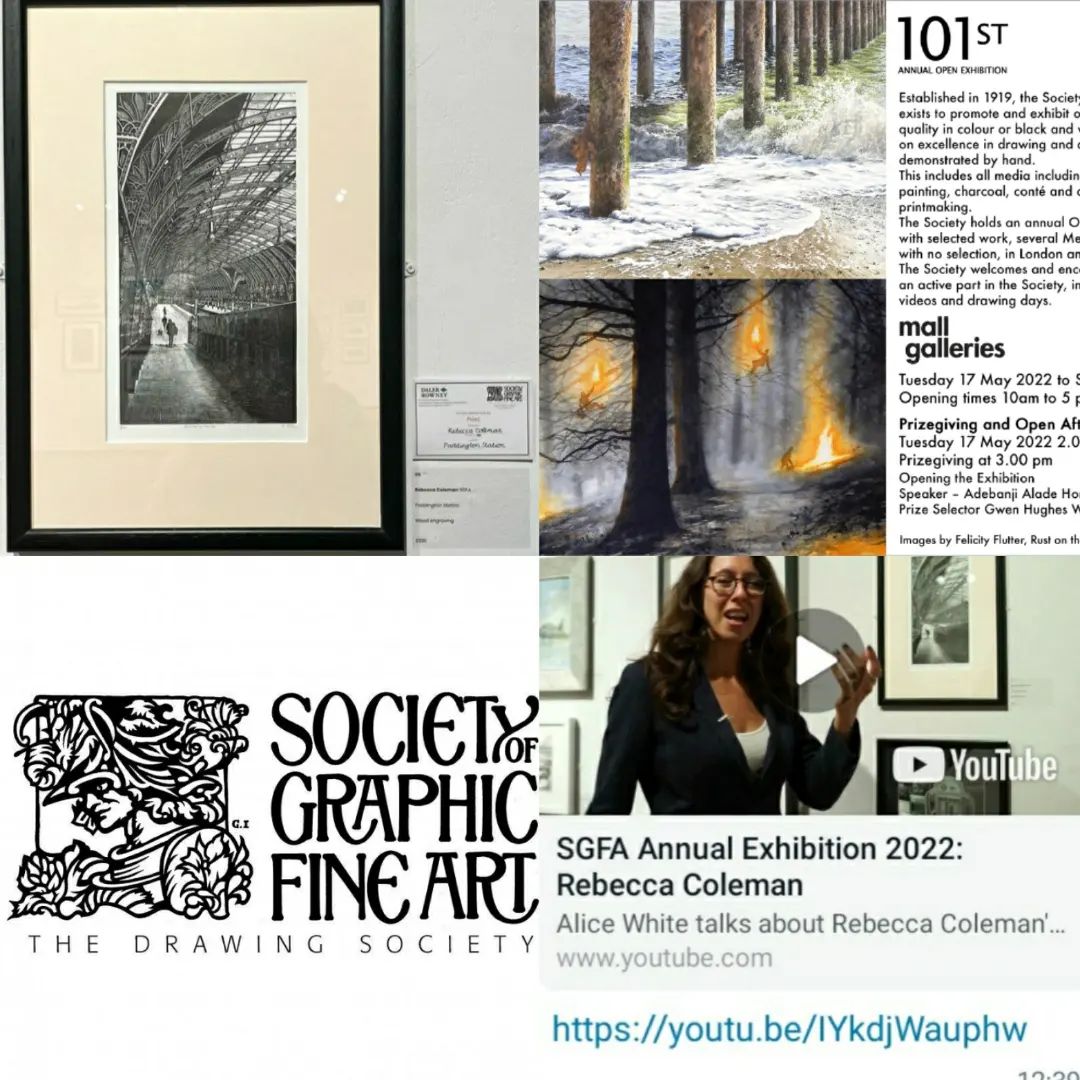 I'm really honoured that my wood engraving of Paddington Station has been awarded the Print Award at this year's Society of Graphic Fine Art's 101st Open Exhibition. This award is sponsored by
@dalerrowney1783
Thank you to Gwen Hughes contemporary gallery manager from
@wattsgallery
for selecting this piece. Thank you also to
#Alicewhite
for your lovely description of my print. If you want to hear Alice's words please copy the link into YouTube. A massive thank you to
@vincentmatthewssgfa
for curating this exhibition which is on till Saturday
@mallgalleries
London.
@societyofgraphicfineart
@societyofwoodengravers
6 days ago

Rebecca works in a variety of media and has exhibited work at some of the country's most iconic locations — the prestigious Royal Academy of Arts, the Mall Galleries, and in Cork Street — and with distinguished organisations including the Society of Wood Engravers and the Royal Society of British Artists. She also regularly exhibits at other galleries across the UK and beyond, and in 2014 she was elected to the Society of Graphic Fine Art.
Rebecca Coleman
ASGFA
Artist
British
info@rebeccacoleman.co.uk